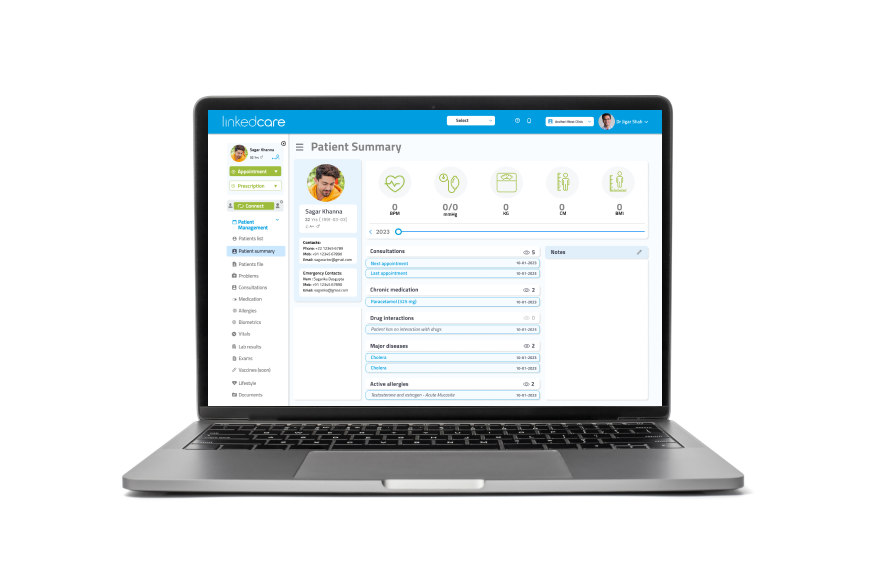 Patient Summary
Linkedcare will provide the brief overview of a patient's medical history, current condition, and treatment plan. It can help health professionals access relevant information quickly and easily, and also inform patients and their families about their care.
Patient Data
Patient Data section of Linkedcare is designed to help doctors have access to patient's personal information easily. This information is typically filled in by the patient or their assistant. Once the patient has been created in Linkedcare, their data will continue to be available for future consultations.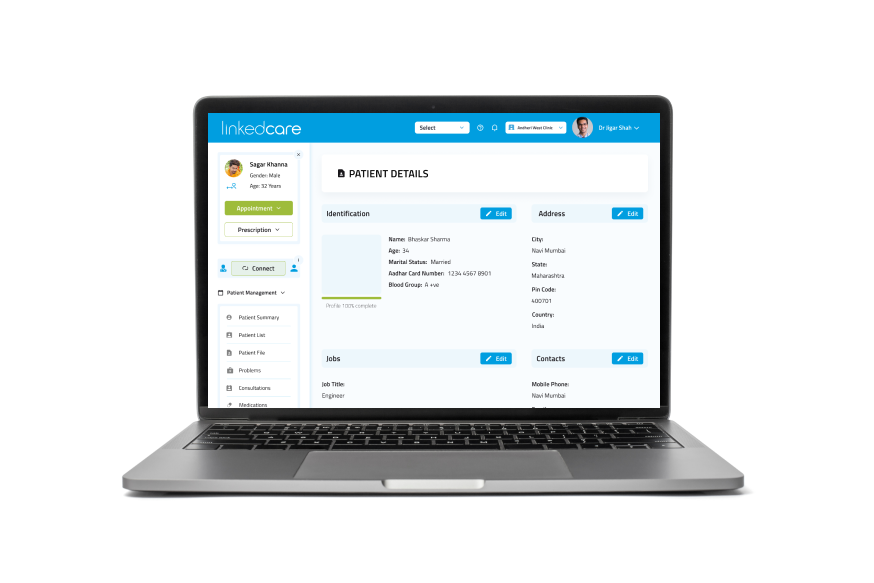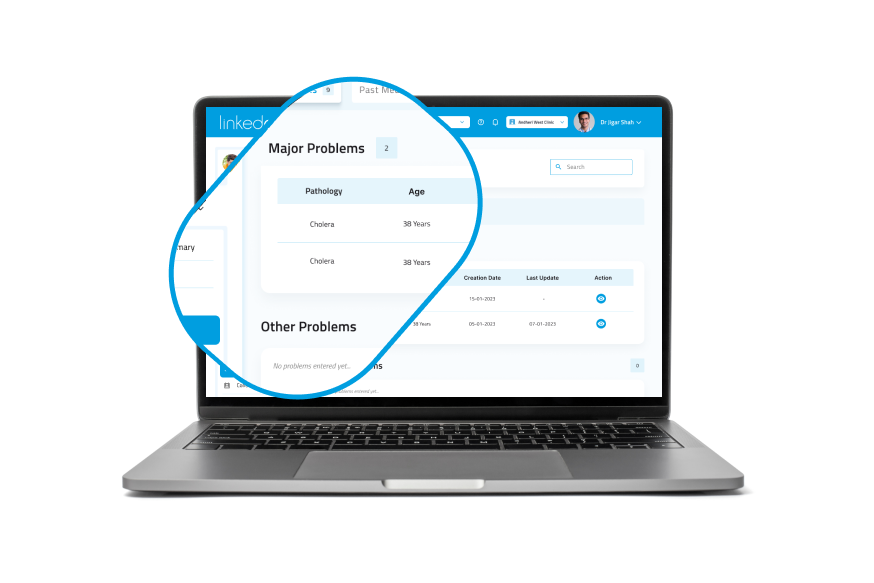 Pathalogies
The Pathologies section of Linkedcare displays all the pathologies that have been diagnosed by doctors in past consultations. This feature can be helpful for reference and diagnosis purposes, and new pathologies can be registered during a consultation for future reference.
The Patient Problems section displays all the problems diagnosed over time and organizes them into "Major Problems," "Other Problems," and "Past Problems" if the issue has ceased to exist. This feature helps doctors track the patient's health history over time.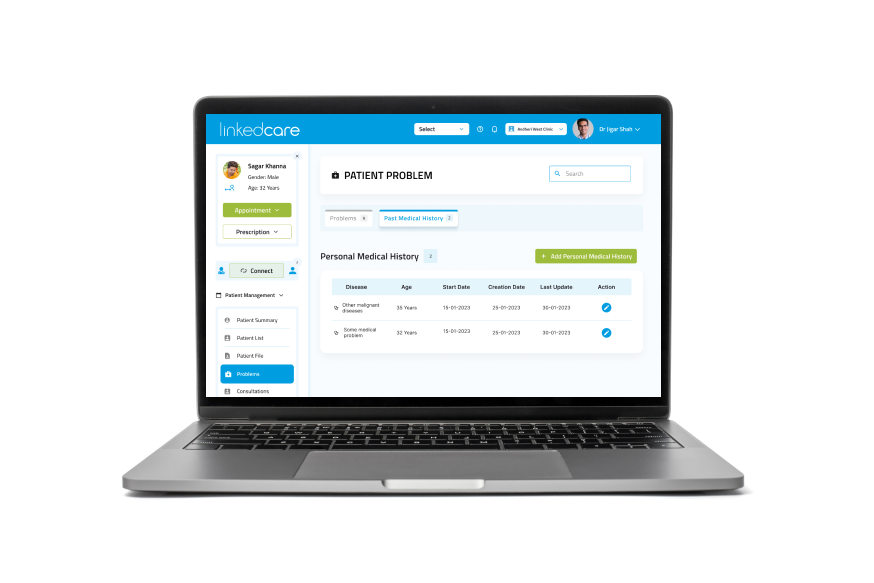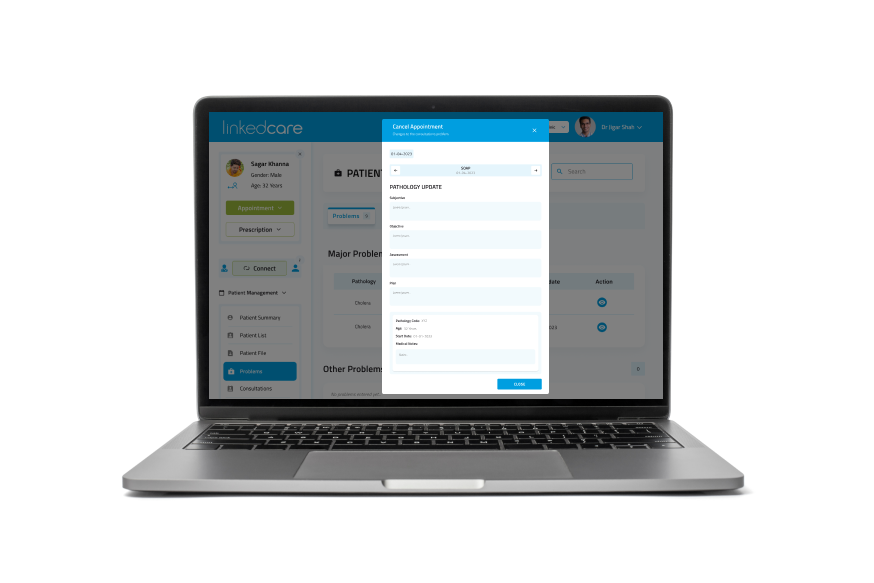 Follow a timeline of the evolution of pathologies over the history of consultations
Easily consult pathologies with different search options.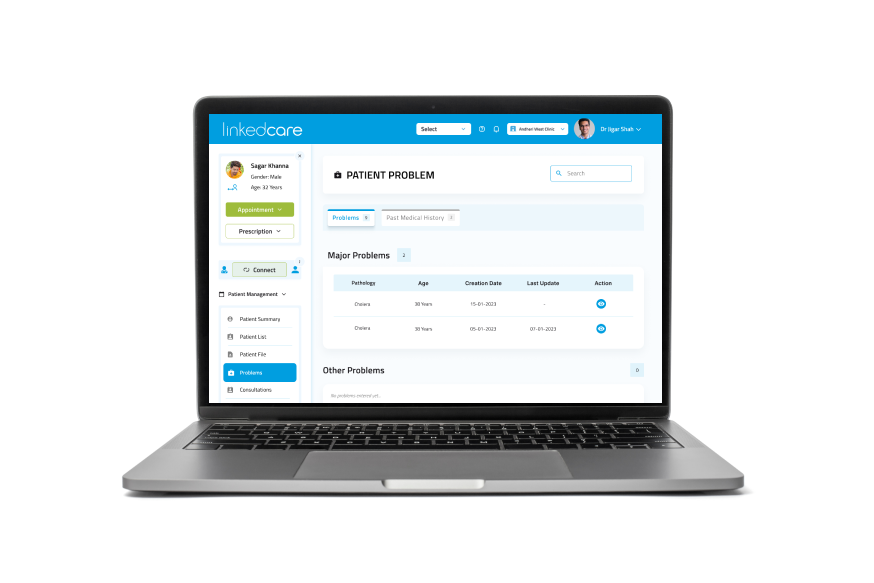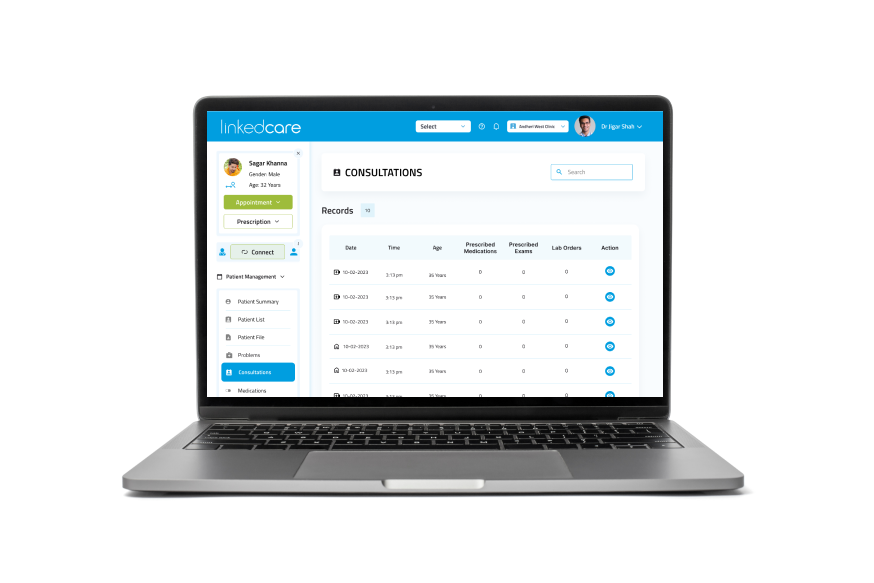 Consultations
The Consultations tab provides a comprehensive list of all the past consultations that the patient has attended, including essential information from prescriptions and lab orders. A click on the "eye" icon shows the full SOAP (Subjective, Objective, Assessment, and Plan) details of that consultation. The details can be displayed by clicking on the respective topic, and the search functionality included in this section makes access to information easier and streamlined.
See the details of each past consultations including direct access to MCDT's prescriptions given, actions undertaken, etc.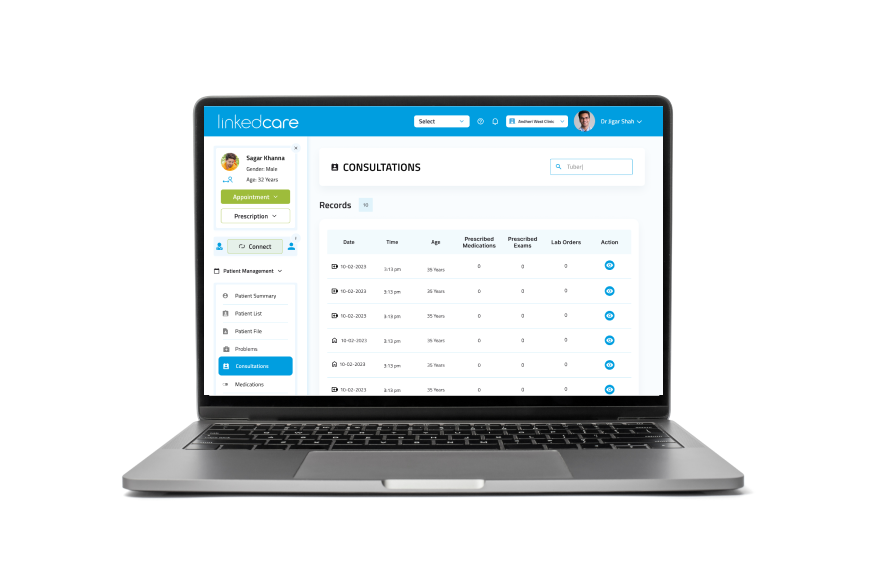 You can search and access content information on each consultation.
Medication
The Medication tab provides the details of medication prescribed to the patient, including dosages, frequencies, and duration. The doctor can also add medications directly from this tab without issuing a prescription.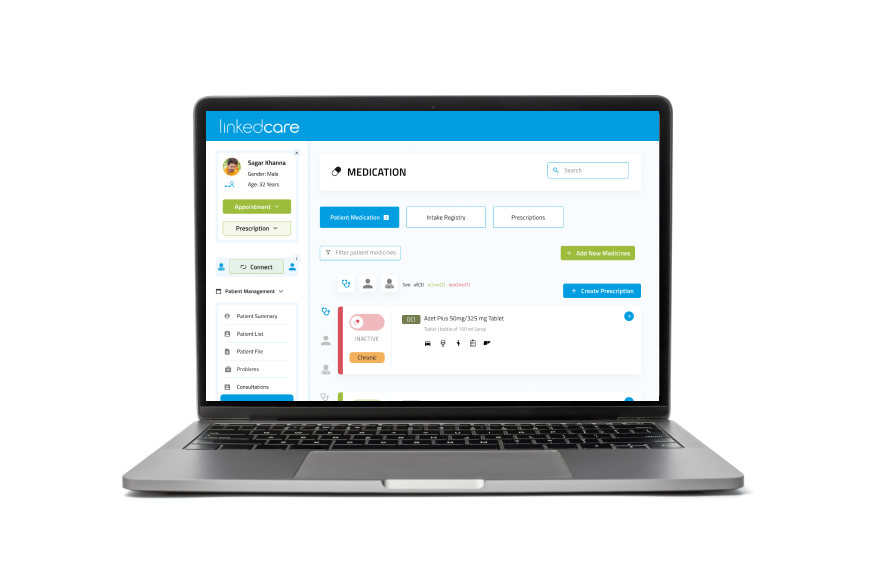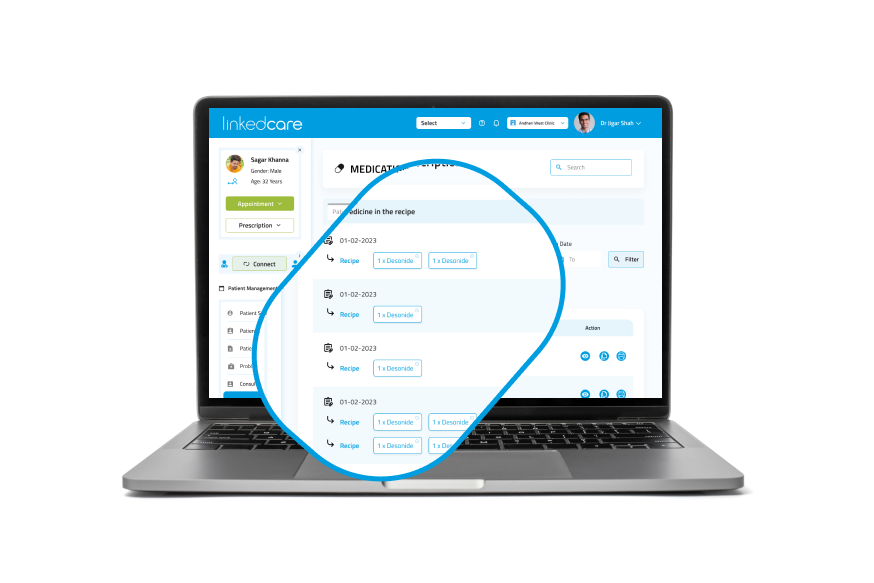 The Prescriptions section is an important feature that helps doctors see the history of all medication prescribed for the patient. It provides an overview of the medication prescribed for the patient, which is helpful for the doctor to track and monitor the patient's medical history.
Overall, Linkedcare's various features make it an essential tool for doctors to manage and access patient medical information effectively.
You can search for a specific drug in the history of the patient's prescription