Medication
View all the medication the patient has used, including medication prescribed by other doctors
Doctor
Patient
Another Doctor
Biometrics
Follow up on the patient's biometric data, which have been entered by you, by the patient or by the another doctor, all displayed in graphical form.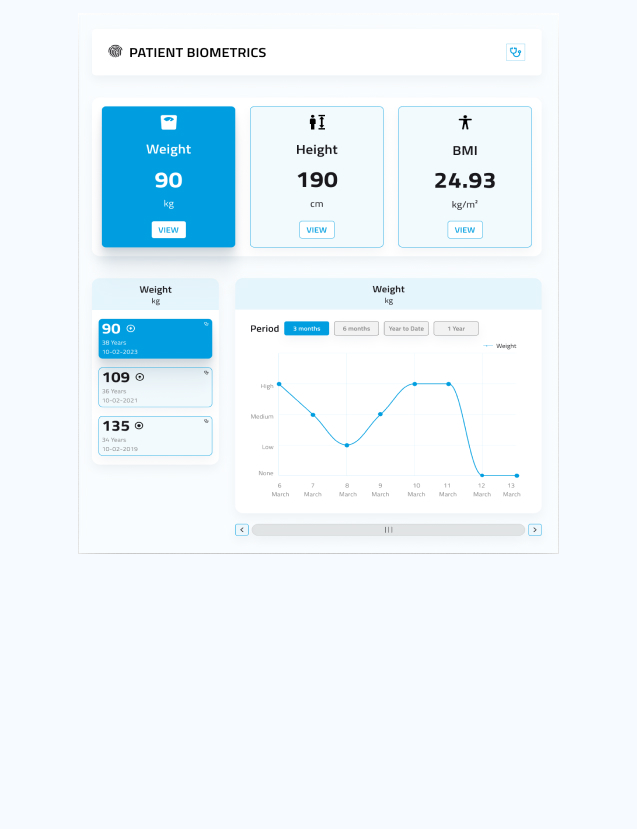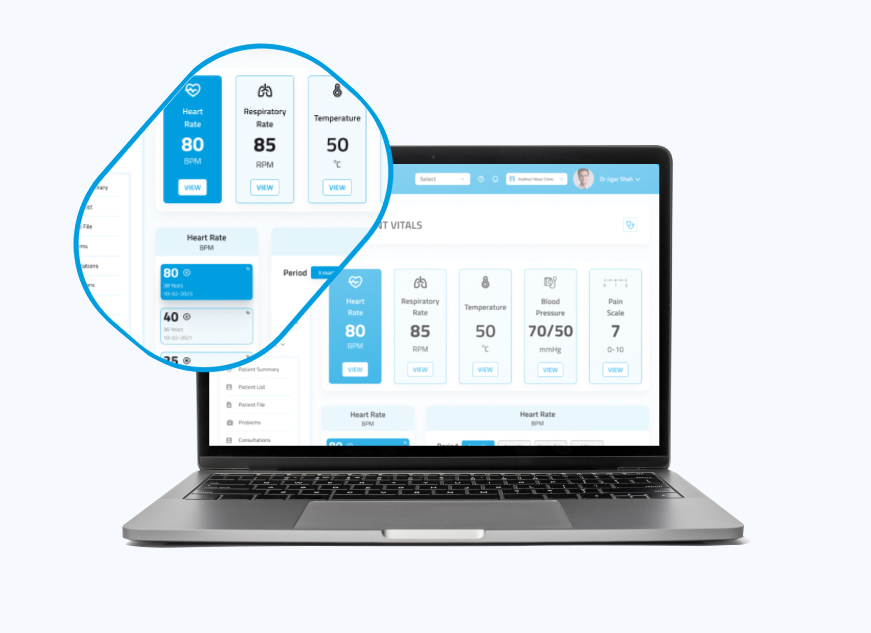 Vitals
As biometric data, you can aso closely monitor the evolution of the patient's vital data over time, without having to contact the patient to ask for updated measurements.
Scheduling of medical appointments
Change any scheduled appointment whenever needed, without needing to create new appointments.When you are linked with the patient and an appointment is made, it will automatically appear on the patient's agenda without you having to do anything.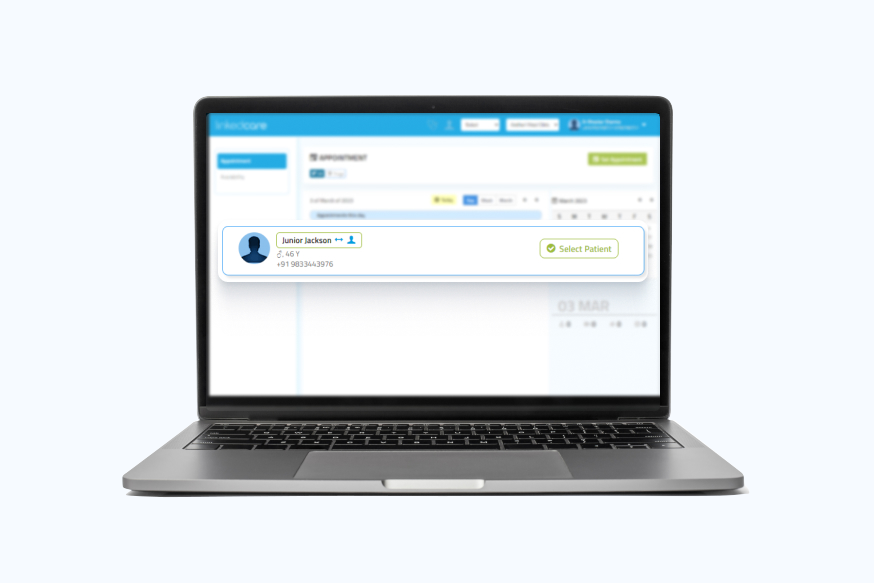 Impact for patients
The patient sees on his my linkedcare application, data which linked doctors have posted on his Electronic Health Record